Bbq Honeyed Prawns (shrimps)

Honeyed prawns, great for the Barbie! Preparation time does not include time to marinate.
Directions
Combine sauces, honey, oil, sherry and garlic in large bowl, add prawns and mix well.
Cover and marinate for 1-2 hours.
Barbecue or grill (broil) over high heat until prawns are cooked, brushing with marinade while cooking.
(DO NOT OVER COOK!).
Reviews
Most Helpful
10 stars! This came out excellant. For us I also chose to add scallops to our. I put all of this together the night before, came home grilled this in no time. I would not change a thing in this recipe.

These were fantastic! I had some frozen green prawns that were lovely and meaty, but didn't have a lot of flavour to them, so I wanted something to give them some 'zip'. This did the trick! I marinaded for 2 hours, then cooked them briefly on other side in the frypan, before tipping the remaining marinade over the top and letting it bubble and thicken for a few minutes to make a sauce. Served over rice, it made a wonderful meal and the sauce was 'to die for'! (BTW I didn't have barbecue sauce on hand so substituted ketchup with a dash or two of worcestershire sauce). Thanks again Jewelies. We love your recipes!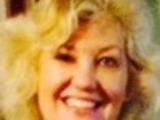 I can't believe I haven't reviewed this! I have made this a number of times, and it is delicious! I don't like it over rice or pasta - the sauce to me is just not enough or thick enough for over just simple pasta, but I love it by itself. Great flavor!