Bergy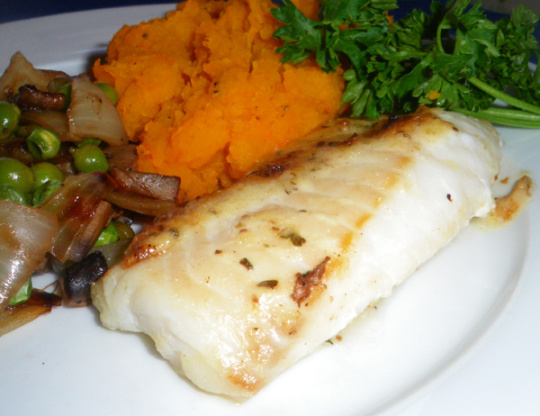 This recipe is an oldie from Miracle Whip and it is very good! I used Newzealand Blue Hoki Fillets but you can use red or white fish. You may also try 1/4 cup lowfat yogurt with only a 1/4 cup Miricle whip.This is quick and easy.
Mix dressing and seasoning.
Place Fish fillets on greased BBQ grill over medium heat (or on a rack of a broiler pan 2-4 inches from heat).
Brush with half of the dressing.
Grill or broil, 5-8 minutes.
Turn; brush with remainder of the dressing.
Continue grilling 5-8 minutes until the fish flakes easily with a fork.