teresas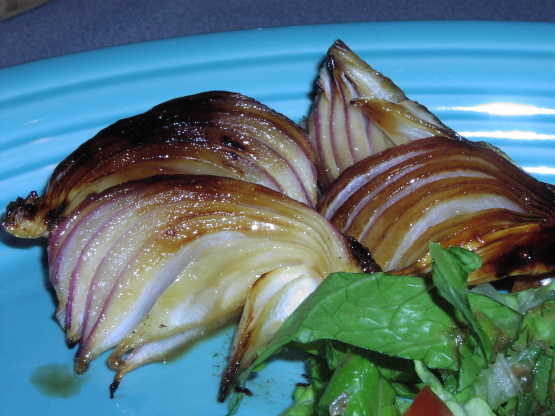 Taken from The President's Choice Barbecue Cookbook. An interesting side dish for BBQ day. Cook time is marinade time.
Slice tops off onions and peel, keep root end intact.
Slice onions in half through the root.
Cut each half into 4-6 wedges, though the root so wedges hold together.
In a small bowl, mix together honey, soy sauce and mustard.
Add onion pieces and toss to coat.
Let stand for 1-2 hours.
Place onions in grill basket and cook 10-15 minutes until tender.