Peter J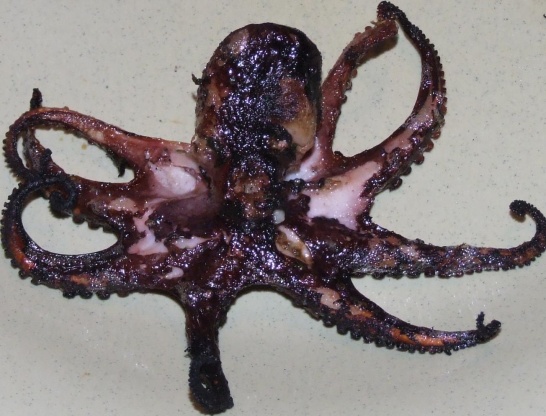 I felt like some baby octopus but didn't find a recipe that appealed to me tonight so thought I'd post this original one that came out well. I've listed ingredients for a single generous serve which is all I was making but you can obviously scale it up easily.
Bring water to boil in a small covered saucepan.
Place octopus in saucepan, cover and reduce heat to medium-high and cook for 10 minutes. This is a lazy way to steam / boil them.
Remove from heat and drain remaining water using the lid.
Add olive oil, garlic, parsley, oregano and squeeze the lemon over the top and mix together.
Place on preheated medium BBQ grill plate and cook around 2 minutes with the head facing down and around 5 minutes with the tentacles facing down.