Catnip46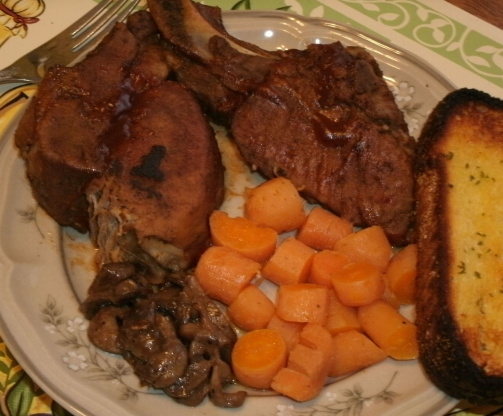 These are so good and very easy to make. So tender they melt right in your mouth. I only made enough for one person but should have made more cause I had to test them while they were cooking and unfortunately there wasn't much left when it was time to eat. Don't leave out the liquid smoke this really makes the difference. Directions are included for baking in the oven or making on top of the stove also could be made in crockpot.
Mix liquid smoke, chili powder, vinegar, garlic salt and water in a roaster pan or electric skillet.
Add country style ribs. Cover, place in oven at 350 degrees for 1 1/2-2 hours (or 350 degrees on electric skillet).
Remove and drain liquid. Pour BBQ sauce over ribs and place in oven (skillet) 1/2 hour to 1 hour - remove and enjoy.
Can use a crockpot.