BBQ Cottage Cheese Stuffed Mushrooms
Bergy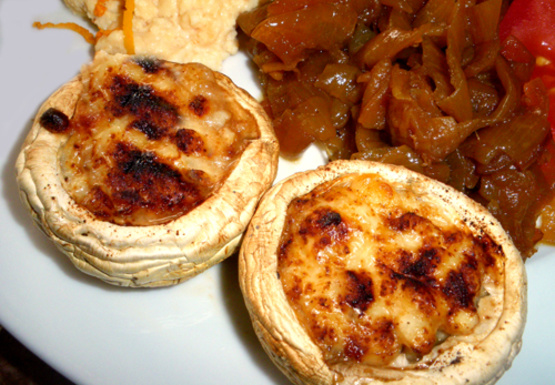 Really tasty and healthy dish for the BBQ, or could be done in the oven as well.

Love the ease and simplicity! I had some quark on hand (European cottage cheese to use up) and this was perfect! Next time I can see myself adding roasted red capsicum or speck! Thanks Peter J! Made as part of the AUS/NZ May Recipe Swap!
Remove stalks from mushrooms and stuff with cottage cheese until level with the top and sprinkle a little ground pepper over the top.
Cook on an oiled BBQ plate with hood down but away from direct heat - so well to the side of of a burner that is turned on. Pick the coolest spot in your BBQ.
In around 20-30 minutes you should see the top of the mushrooms turning soft and dark in color, they are ready to serve at that point.