BBQ Chicken With Greek Salad
Prep 20 mins
Cook 30 mins

Posted for Zaar World Tour. A simple salad and barbecued chicken dish. A great family meal. We love to have BBQ and have salads in summer as it is sometimes just too hot to cook inside of an evening. The chicken can be cooked on a grill plate or even in a frypan. This recipe is originally from Super Food Ideas Magazine - October 2006 (recipe edited to include the forgotten one dessertspoon of honey) Capsicum is also known as sweet bell peppers
2 tablespoons low-fat Greek yogurt
1 lemon, juice of
1 tablespoon honey
1 tablespoon all purpose Greek seasoning
2 tablespoons mint leaves, finely chopped
500 g chicken tenderloins, trimmed
100 g baby spinach leaves
100 g roasted red capsicums, sliced (can use bottled roast capsicums)
1 cucumber, roughly chopped
50 g snow pea sprouts
75 g reduced-fat feta cheese, crumbled
1⁄2 cup kalamata olive, in brine
Directions
Mix yoghurt, 2 teaspoons of lemon juice,honey, the Greek seasoning and mint in a bowl.
Add the chicken tenderloins and ensure the chicken is thoroughly coated with the yogurt mixture. Refrigerate covered for about 20 minutes.
Preheat a barbecue grill on mediumlow heat. Remove chicken from marinade and lightly with a cooking spray oil. If your barbeque or grill plate is too high your chicken may burn due to the honey in the marinade.
Barbecue the chicken 2 to 3 minutes each side, or until just cooked through.
While the chicken is cooking, combine the baby spinach leaves, capsicum, cucumber, sprouts, feta and olives in a bowl. Toss to combine. Divide salad among plates.
Top the salad with the cooked chicken tenderloin pieces. Drizzle with the remaining 2 1/2 tablespoons lemon juice. Season with pepper. Serve.
Reviews
Most Helpful
Delicious combination of flavors here. I really loved the yogurt, honey treatment. It made for tender and flavorful chicken tenders. I used a combination of baby spinach and romaine for the salad. It was wonderful dressed lightly with the lemon and pepper. Oh..did I mention that I absolutely adored the feta, roasted red pepper, kalamatas, etc...? Oh my goodness! :) ~Made for ZeeZesties during the ZWT6~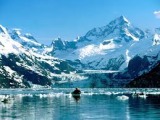 The marinade for this chicken was spectacular and the greek style salad was a really terrific match which made for a great outdoor Aussie meal! I sliced a fresh capsicum, drizzled with a little olive oil and cooked on the BBQ along with the chicken. Only other change I made was use peas instead of sprouts, I didn't noticed until preparing the pea sprouts I had were in a 'sad state'. I thought the slightly sweet taste of the honey yoghurt / honey marinade made a great contrast to the slighly sour taste of the salad.