Prep 10 mins
Cook 20 mins
I have a couple of friends that wont eat red meat. I started to look for recipes that use chicken or turkey that they could enjoy -- and that the rest of us "wouldn't mind" they were so well liked I have given the recipe to all of our friends! Recipe is from Hy-Vee.com **Servings are based on 4 meatballs per person.
1 lb lean ground chicken
1⁄2 cup Italian seasoned breadcrumbs
1 large egg
1 teaspoon sodium-free seasoning (Lawry's 17 blend is good)
1⁄2 cup barbecue sauce (I use "Cookies" BBQ sauce)
Directions
Preheat oven to 400 degrees. Combine chicken, bread crumbs, egg and seasoning blend.
Roll mixture into 24 meatballs. Brown meatballs in a skillet, sprayed with non-stick cooking spray, over medium heat.
Transfer meatballs to a greased 9-by-9-inch baking dish. Cover with barbecue sauce. Bake uncovered 5-10 minutes or until internal temperature reaches 170 degrees.
Serve with additional barbecue sauce if desired.
Reviews
Most Helpful
These are super flavorful! I made exactly as directed and served with oven fries on the side. This is a quick & easy recipe that I'll make again and again. Thanks for sharing!

I did not have any expectation of loving this recipe, and boy, was I wrong! It is so tasty. I made it exactly as directed, but used Simple Organics All-Purpose Seasoning. For the barbecue sauce, I used Sweet Baby Ray's. This was fast and easy. When they were done and I was letting them rest, I couldn't stop sampling them. I will definitely be making these again in the future. Thanks for posting this! Made for 1-2-3 Hit Wonders Tag Game.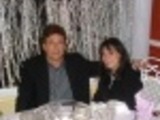 Yummy! I had to substitute extra lean ground turkey for the chicken, but I'm sure it worked out the same. I would make these again for sure! Served over rice with a salad on the side. Thanks! Made for Potluck Tag.