BBQ Cantonese Pork Tenderloin
Hey Jude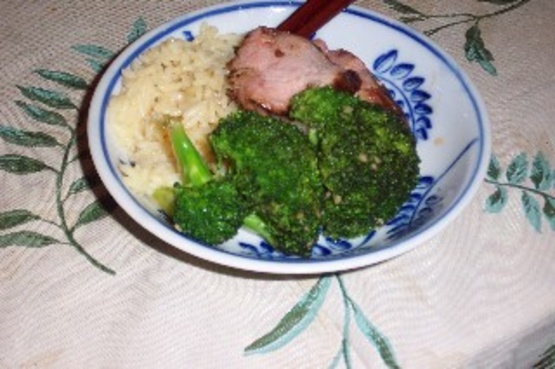 This dish can be your main meat serving or as part of a buffet.

This is VERY GOOD!!! I've made this two ways. I made per the instructions AND, I sliced the meat, used the marinade and stir fried it. OMG!!! This was soooo good. Served with fried rice. Mmm Mmm
Combine all the marinade ingredients in a large Zip lock bag.
Place bag in a bowl.
Put Pork in the bag and seal.
Let stand at room temperature for 4 hours (if you wish to marinate longer or if it is a hot day marinate in the fridge) Turn the bag often Reserve the marinade for basting Cook meat about 4 inches from the heat source.
If you wish, you can broil in your oven if you do not want to BBQ Turn often to brown the meat evenly and cook until crisp,basting often.
About 40 min but it depends on the thickness of the tenderloin so check internal temp with your meat thermometer to be sure you do not over cook it.
Slice pork thinly and serve immediately.