Pamela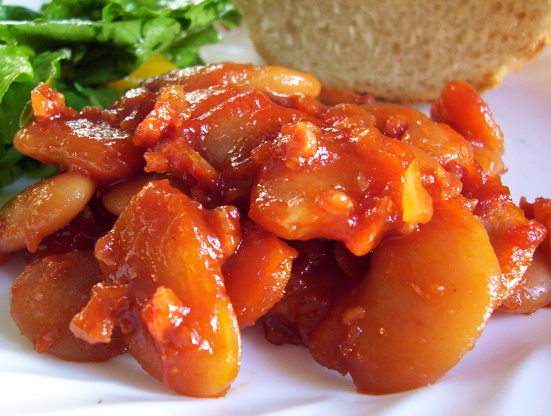 Great change from tradtional pork and beans and very easy!!

I had these as a kid at potluck dinners and in a fit of nostalgia, looked up the recipe to make them myself. They are as good as I remember. Sweet, smokey and delicious. I will be adding these to my regular rotation.
Mix all except for bacon in bowl and put in greased dish. Sprinkle with bacon and bake,
uncovered, at 350 for 1 ½ hours.