3 Reviews
So Good.. Took Wigals advice and Cut up cauliflower and broccoli into smaller pieces. Loved the seasonings, and it made for a nice dinner by itself. Made for I Rec ommend.

Love the presentation! Tastes great! Versatile. Huge serving size. Blanched veggies (except mushrooms) for two minutes. Should have cut cauliflower up smaller-instead of two inch should have been 1. Dh had on grill for 15 minutes. Posted two pics, one showing the gizmo we used for charcoal grill, and second pic afterwards. I blanched the veggies and prepared marinade earlier in day. Thank you to John's son.

Well, I'm a believer! I love grilled vegetables, but never thought to use broccoli or cauliflower. I will now. They stand up well to the heat and do not fall apart. The seasoning was perfect. They also cooked quite quickly. Thanks for sharing this unique recipe.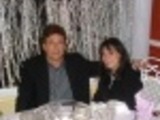 BBQ Broccoli and Cauliflower? My Son's Recipe!