LAURIE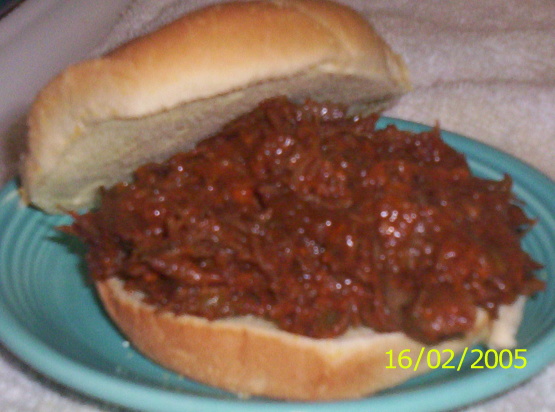 Super easy BBQ for those tailgate football parties. Can cook while you sleep and be ready to head out to the game! Great comfort food for these cool fall days.
Place all ingredients except pickle relish and lemon juice in crockpot.
Cook on low 7-8 hours.
Mash with a potatoe masher until meat is no longer chunky and slightly shredded.
Stir in pickle relish and lemon juice.
Serve on toasted buns as a sandwich or we like it over mashed potatoes.