BBQ Bacon & Parmesan Oysters
Peter J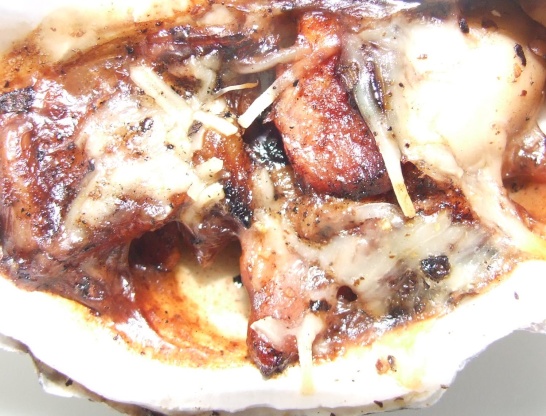 Bit of a different way to enjoy oysters. Use fresh grated parmesan for this one not the dried grated parmesan from a jar. The quantities are what I used but no need to measure carefully and you can judge by eye and alter to taste.
Cook bacon over medium - hot BBQ plate until crispy, soak up fat with a paper towel and crumble or chop into small pieces.
Blend red wine and cornflour and add equal amount to each oyster shell.
Top with bacon, parmesan and pepper.
Place shell side down on medium BBQ grill until bubbling and cheese has started to melt, around 5-10 minutes.
Allow to cool 5-10 minutes before serving.