Food.com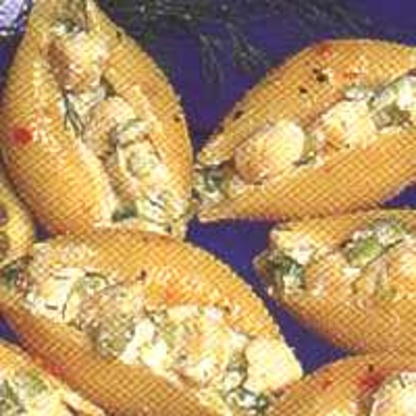 Bay scallops are very firm with a delicate, sweet flavour. Bay scallop meat is about 1/2" diameter (about 70-90/lb). Always look for scallops with a cream colour and firm meat.
In a blender, combine cottage cheese with lemon juice and dill.
Blend until smooth.
Pour cheese mixture into a bowl; add celery, onions and the steamed scallops.
Mix well.
In a separate bowl mix the drained pasta with Italian dressing.
Spoon the scallop mixture into the pasta shells.
Serve as a salad or optionally arrange shells on a bake sheet and sprinkle shredded cheese on top.
Melt cheese in the oven (broil) and then serve hot.