Bay Head Cream Cheese Spread
Rita1652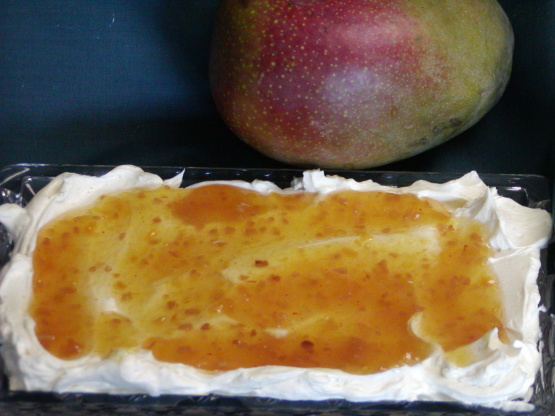 This is one of the Zaar recipes that I adopted. I hope to prepare this one soon and will post any modifications that I make to the recipe.

I made this with 4 ounces cream cheese 1/4 teaspoon curry powder 1/8 teaspoon garlic powder,1/4 cup spicy Duck sauce. Served with crackers. This would be great as a sandwich spread or in a pita. Great to dip cooked chicken or shrimp as well as veggies! The possibilities are endless....
Soften cheese and add flavorings to taste.
Mound in a serving dish and cover generously with duck sauce.
Serve with crackers.