teresas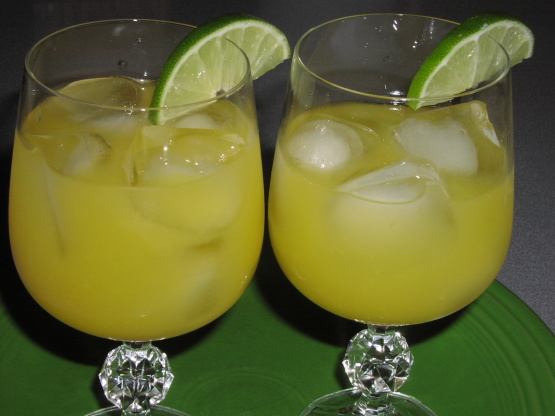 Fruity drink that is great for a late afternoon stroll on the beach, or sitting on the deck watching the waves roll in. And it's made from ingredients you usually have on hand.

OMG! This is a tasty drink. A 5+ star. We normally don't have, nor enjoy sweet drinks, but this was so good I was looking for those little umbrellas to put in it. :) I could see making a big punch bowl of this for a back yard get together. (No kids allowed). I hunted high and low for the mango juice and found it in the Mexican section of the grocery store. Thanks for posting. :)
8

ounces vodka

4

ounces orange juice

4

ounces pineapple juice

4

ounces mango juice

1

dash lime juice
Pour all ingredients into a large shaker filled with ice and mix well.
Strain into ice-filled glasses.
Garnish with a lime wedge.