Bavarian Meatballs and Cabbage
Prep 15 mins
Cook 30 mins

The stuff you grow up on, when you live in a German community. Great with mashed potatoes.
Directions
In bowl, mix throughly beef, bread crumbs, egg, 1/4 tsp caraway and salt.
Shape into 16 meatballs.
In skillet, brown meatballs in the shortening, pour off fat.
Blend soup, water, cream cheese and remaining caraway, add to skillet. Add celery and carrot to skillet.
Cover and cook over low heat 5 minute.
Add cabbage and green pepper, cook 15 minutes or until cabbage is tender. Stir occasionally.
Reviews
Most Helpful
Just a perfect addition to a cold winters night! We're big fans on German style food and the caraway in this hits in right on the money. DH is Asian, so we served with white rice (as we don't use mash potatoes much) - worked out great for us; 14yo DS loved it! I used one small head of cabbage... not sure how many cups it would have made. Be sure to use a really big pan as it makes a lot.

This was truly outstanding! I did not grow up in a German community, and really do not have much exposure to German food, but if it's anything like this, I'm a fan. I did make a mistake and add 3/4 t. of caraway to the meatballs, but they were delicious. It also took me closer to a half an hour to soften the cabbage, but I don't like it too crunchy. This was also quite filling. Thanks for posting this keeper! Made for PRMR Tag Game.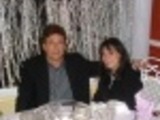 We really liked this. It is simple and really hits the spot. Delicious. I will be sure to make this one again! Thanks for sharing.