Bavarian German Potato Salad
loof751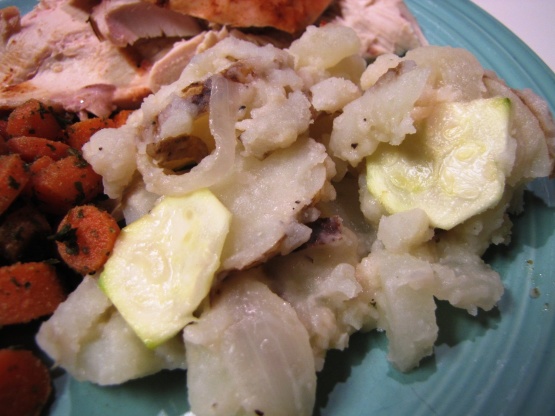 My husband is from Munich and hates American "Mayonaise" based potato Salads. He also doesn't like bacon in his potatoe salad, so this is a vegetarian version, we've had this in and around Bavaria so it's pretty authentic.
Slice and cook potatoes, place in serving bowl.
Slice radishes and cucumbers, pour over potatoes in serving bowl.
chop onion, fry with butter and flour in small fry pan.
Add cider vinegar and water, allow to thicken.
Pour hot onion & liquid mixture over potatoes, cucumber and radish, stir together.
Add salt and pepper to taste.