3 Reviews
I put this recipe off for a day when I had some free time. Don't ask me why, because when I went to make it, I became aware of just how simple it really is! This is a unique and wonderful apple/almond delight. It looks like you bought it at a bakery. Made as directed but used Sunmaid fruit bits for the raisins. The crust was crumbly till I added the egg, then it became a dough, so I just pressed it into the pan. The vanilla yogurt and apricot really come thru in this dessert. Thanks for posting.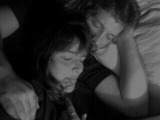 WOW This is delicious!
No problem with preparation of the dough! I used as suggested a 9 inch pan and the quantity of the cruble was perfect.
For the filling I proceeded as described, but I used 5 medium-small apples from the garden and plain yougurt with the addition of 2 tablespoons sugar as I did not have vanilla-yogurt.
After about 35 minutes I brushed the tart with some quince jelly (from our quinces) with the addition of 2 tablespoons brandy and I spread 1 tablespoon of slivered almonds. I baked the tart further 20 minutes.
I will give you 5 stars, because the quantities were perfect and the minor changes were not necessary but due to the ingredients that I had on hand.

I did not have any trouble with the crust as 2Bleu did. I did use a bigger pan so my crust only covered the bottom & not the sides. I also had to make twice as much yogurt mixture to cover all the apples. The custard was done cooking after 45 minutes but the apples were not quite soft enough. I was afraid it would burn so I took it out of the oven. Next time I will dice the apples so they will cook faster. I used golden raisins in the filling & sprinkled the top with cinnamon sugar instead of the peach preserves (mine went out of date). Made for 123 HITS

Bavarian Apple Tart