awalde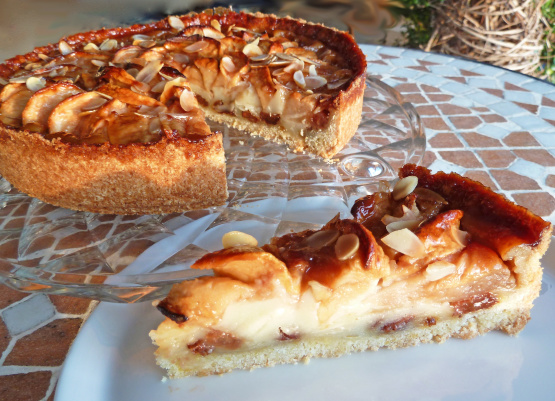 I have been making this dessert since 1991. It is one of the most requested for Christmas dinner. It is very easy to prepare. It is from an old Pillsbury cookbook called Real Home Cooking. Hope you enjoy!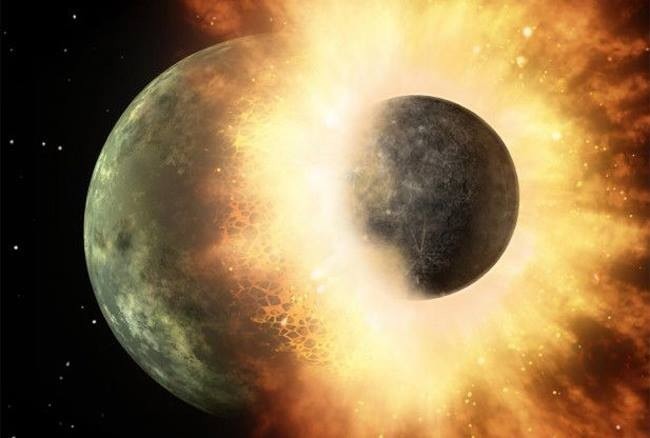 Top Review by 2Bleu
I put this recipe off for a day when I had some free time. Don't ask me why, because when I went to make it, I became aware of just how simple it really is! This is a unique and wonderful apple/almond delight. It looks like you bought it at a bakery. Made as directed but used Sunmaid fruit bits for the raisins. The crust was crumbly till I added the egg, then it became a dough, so I just pressed it into the pan. The vanilla yogurt and apricot really come thru in this dessert. Thanks for posting.
Heat oven to 375 degrees.
Lightly spoon flour into measuring cup; level off.
In large bowl, combine flour, sugar and margarine; beat on low speed until well blended.
Beat in 1 egg and 1/4 tsp almond extract to form crumbs.
Press crumb mixture in bottom and 1 1/2 inches up sides of ungreased 9-inch springform pan.
Sprinkle with raisins and almonds.
Arrange apple slices over raisins and almonds in desired pattern.
In medium bowl, dissolve cornstarch in milk.
Add lemon juice, vanilla, 1/4 tsp almond extract, yogurt and 1 beaten egg; blend well.
Pour over apples.
Bake at 375 degrees for 55 to 65 minutes or until apples are tender.
Cool 30 minutes, remove sides of pan.
Brush preserves over apples.
Refrigerate any remaining tart.