Bavarian Apple Cheese Cake Tart
Mark Mc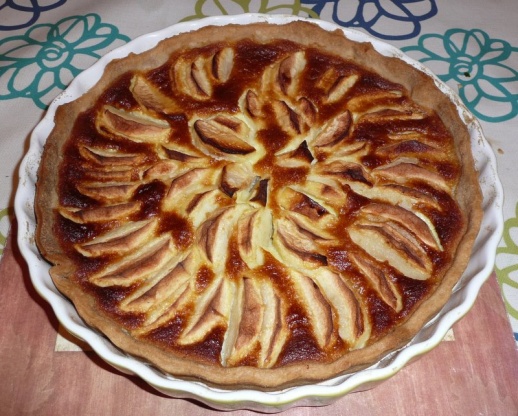 Such a beautiful tart - just like from a European bakery, and delicious to boot! from worldwiderecipes I believe.

This was a huge hit with DH & DS. The morning after, I found one slim wedge left in the kitchen. The low-fat cream cheese works just fine, as did using a 10" springform pan & 3 large cooking apples. Thanks LorenLou for a "tart with a twist".
Mix butter, flour, 1/3 c.
sugar and 1-1/4 t.
vanilla.
Press into greased 9" springform pan.
Mix cream cheese, 1/4 c.
sugar, eggs and 1/2 t.
vanilla beating until fluffy.
Pour over dough.
Combine apples, 1/3 c.
sugar and cinnamon.
Arrange on top of cream cheese mixture and sprinkle with almonds.
Bake at 350 for 45-55 minutes, or until tester comes out clean.