Brenda.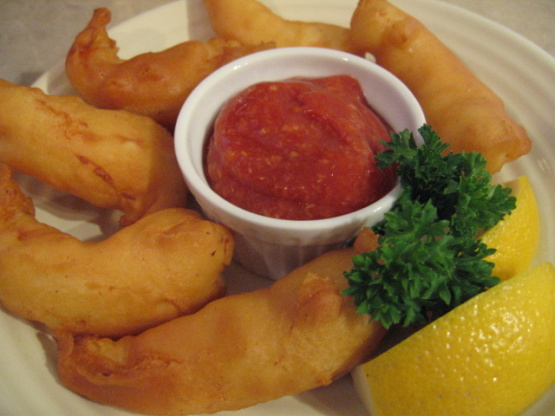 Batter fried shrimp is one of life's simplest pleasures. Especially when shared. Perfect for dipping, this little finger food is fodder for good times.
Preheat oil to 350 degrees. Combine ½ cup oil and egg; beat well. Add remaining ingredients except oil for frying and stir until well blended.
Dip shrimp into batter to coat. Drop shrimp into hot oil and fry for 30-60 seconds or until golden brown. Remove with slotted spoon; drain on paper towel.