Batter fried shrimp is one of life's simplest pleasures. Especially when shared. Perfect for dipping, this little finger food is fodder for good times.
Directions
Preheat oil to 350 degrees. Combine ½ cup oil and egg; beat well. Add remaining ingredients except oil for frying and stir until well blended.
Dip shrimp into batter to coat. Drop shrimp into hot oil and fry for 30-60 seconds or until golden brown. Remove with slotted spoon; drain on paper towel.
Reviews
Most Helpful
Very simple to prepare and extremely delicious. May try the batter on fish, chicken, etc. Not oily & very lite!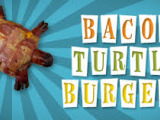 Easy and delicious! I had about 2 lbs of shrimp so towards the end I thinned the batter out with about 2 tblsp milk to stretch it. They looked a little different but were equally as delicious. It took longer to clean and devein the shrimp than it did to make the batter and fry them. Loved it! Thanks for sharing. *Made for Spring PAC 2009*