Prep 35 mins
Cook 15 mins

These are great homemade onion rings that are batter fried rather than having a bread crumb coating. They are addictive...be careful :)
1 cup flour
1⁄2 teaspoon salt
6 large onions, peeled and sliced 1/4 inch thick
1⁄2 cup milk
1 teaspoon sugar
1 egg, well beaten
1 tablespoon melted shortening
vegetable oil (for frying)
Directions
Cover onion slices with cold water and let stand 30 minutes.
Remove to paper towels and press to dry.
Separate into rings.
Combine flour, sugar and salt.
Combine milk and egg in a medium bowl and add dry ingredients and melted shortening; mix thoroughly.
Dip onion rings in batter and fry in deep fryer or skillet filled with a couple of inches of oil until golden brown on both sides.
Remove and drain on paper towels.
Serve immediately.
Reviews
Most Helpful
While the flavor was good, we didn't like the breading. It was too thick and chewy. We prefer a lighter, crisper breading. I had to add about 1/4 cup more milk (I used buttermilk) since it was like paste without it. I think it would have been even better if I had added an additional 1/2 cup milk. With it this thick, a lot of it stuck to each onion ring. I was only able to coat one onion worth of rings. I don't see how it could ever coat 6 onions.

Karen this batter rocks! my husband was craving onion rings with our hamburgers and this really hit the spot thank you! I did add a bit more milk and i added some paprika these were great thank you so much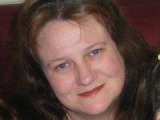 Listen. These are not very good. I mean i guess they get the job done, but they have no flavor. None. It's like tofu on an onion. And it's soggy. I may as well just did flour and water.