Batter for Sweet and Sour Shrimp
NNChick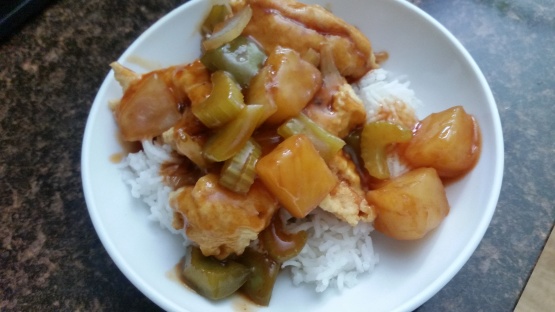 Easy batter to fix but be sure to let it rest before you use it.

Wonderful!! I made the batter up and while it set, I heated the oil and got everything ready to fry. I made shrimp, chicken bites, and pineapple chunks. Served all of this with a sweet and sour sauce, over rice. Added a few sauted green pepper slices, oh my, it was so good!! Thank you Barbara, this will get a lot of use!
Mix together and let set for 10 minutes.
Dip shrimp in batter and shake off excess.
Deep fry 350 degree F for 5-6 minutes.
Drain on paper towels.
Keep warm in 200 degree F oven until ready to serve.