Batter Dipped Catfish Nuggets
Nasseh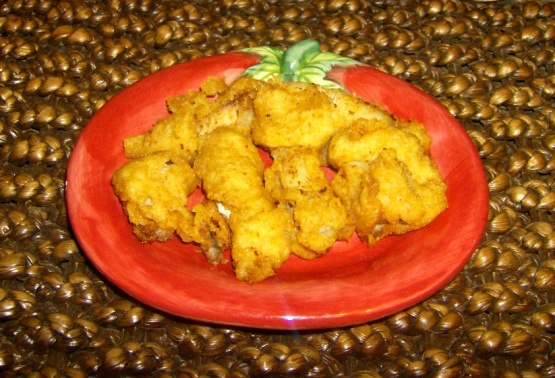 I have found that catfish nuggets are sold fairly cheap at my local grocery store. This recipe is a tasty way to make dinner on a tight budget.

I made this using basa in place of the catfish, also did a few amount adjustments and used dry breadcrumbs and seasoned salt, great batter and the fish turned out very good, thanks for sharing Nasseh!
Scramble the egg in a large bowl then whisk in the buttermilk follow by the rest of the ingredients, except fish.
Heat 2-3 inches of oil in a large frying pan until hot. Dip the nuggets into the batter so they are coated then gently drop into the hot oil. Fry for 5-7 minutes, until golden brown & crispy.
Repeat until all the fish is fried. Place the fried fish onto a paper towel lined plate to drain excess oil.