momaphet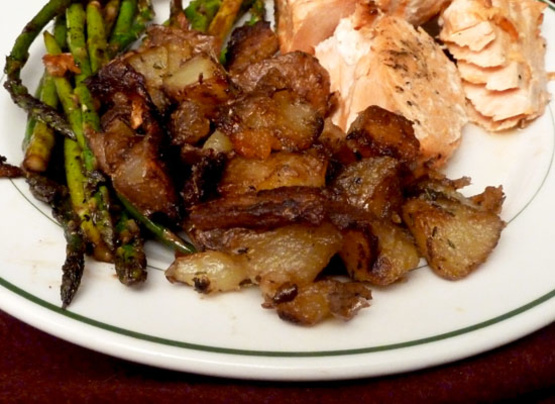 Spicy potatoes. You can do these in the oven if you like, but I find the stovetop to be easier when I have a limited amount of time and/or energy. When I'm feeling especially lazy, I sub out a premixed creole seasoning for the seasonings. Always add the fresh garlic though.
Melt the butter in the evoo in a skillet.
Add potatoes and roll around to coat with the oil/butter.
Sprinkle in the seasonings except for the garlic.
Cover and saute, stirring occasionally, until potatoes are done. This should be about 30-40 minutes.
Shortly before the potatoes are done, add the garlic to the skillet and stir to combine.