loof751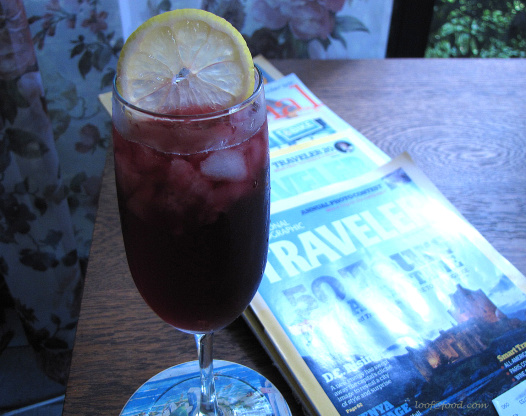 "What would summer be without lemonade? Actually, this can be considered more of a wine cooler and is definitely the kind of lemonade not to serve to children. With a massive heat wave being felt around the world, including Spain's Basque region, it is most likely that the 'ardaurgozatza' is flowing daily." Neither soak nor chill time is included. Taken from hispanickitchen. com and posted for ZWT.

This is a great little quick-fix sangria! I made a single serving (ok a couple of them) by squeezing a quarter of a lemon, then adding the appropriate amounts of water, white and red wines. Enjoyed this - thanks for sharing the recipe! Made for ZWT8, Chefs gone WILD!
Soak the lemon peel in the water for 24 hours.
Add the sugar and both types of wine to the water.
Add in the sliced lemons and chill before serving.