Basmati Rice Seasoned with Garam Masala
JustJanS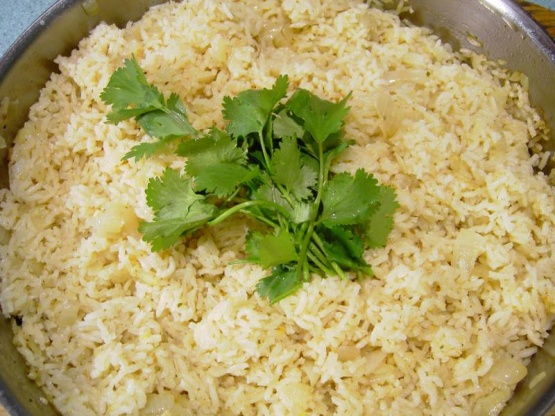 This is a recipe that's delicious and will go well with your favorite curry.

Top Review by FoxMD
I have NEVER been able to make rice for some reason...too sticky, too hard...This rice turns out perfectly for me everytime!! Who knew it was that simple? Truly delicious...Thanks for sharing!
Preheat oven to 350°F.
In a medium stove-to-oven pot melt butter over medium heat.
Add chopped onions, garlic and garam masala and cook 3 to 5 minutes, stirring until onions are softened.
Add rice and stir until well coated.
Add vegetable stock, salt and pepper to taste.
Bring to a boil.
Cover and bake in the oven until the rice is tender and the stock is absorbed, about 20 to 25 minutes.
Let stand, covered for 5 minutes before serving.