gailanng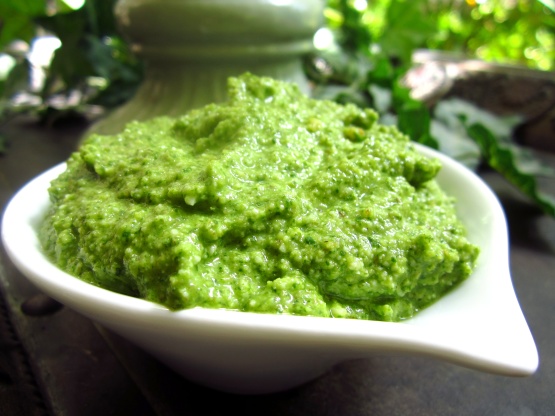 This is my favorite pesto recipe; rich but healthy due to "good" fats from olive oil and walnuts. It comes from "The Omega Diet." I usually freeze half the recipe for future use.

I never use butter in my pesto...I had an Italian friend tell me that a handful of parsley will keep the pesto green (basil browns when the leaves are bruised). if you freeze, she told me, top of the container with olive oil to seal it and keep it fresh.
Place basil, olive oil, walnuts, garlic and salt (if using) in food processor.
Blend until thoroughly combined.
Add Parmesan and butter (if using) and blend 5-10 seconds more.
Just before serving, add 2 Tbsp of hot pasta water from cooked pasta.
Serve over pasta with bread and salad.