Rita1652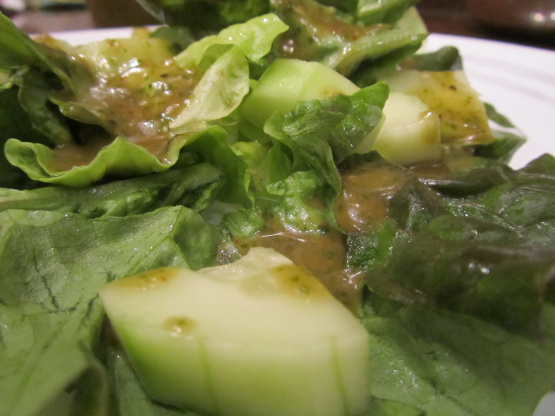 From Rebar Cookbook, this is a very versatile vinaigrette that can be used on salads, as a marinade for grilled vegetables, or drizzled on a sandwich of artichokes, fresh tomato, lettuce, spanish onion, and fontina cheese on crusty italian bread - yum! For a vegan version, substitute maple syrup for the honey.

Quite good! I added a little less salt (that's just me) and a little less oil, cuz I like to emphasize tang. And a touch less honey because I am devoid of the sweet touth, apparently. This is GREAT. Made for Veg'n Swap January 11, and ready to make again!
Combine all of the ingredients, except oil, in a food processor and blend. Slowly add olive oil in a slow, thin, stream, until creamy.
Season to taste and serve, or refrigerate up to 3 days.