Basil Tomato Mozzarella Salad
bethroan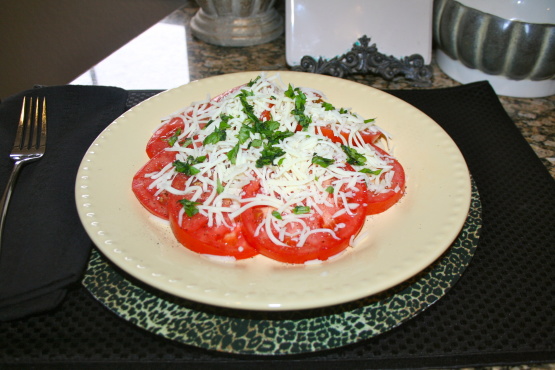 I keep looking for ways to add vegetables to our menu. I've never been much of a tomato fan...until now! This was the easiest dish ever! (Except for my aunt that actually had a recipe card for Buttered Toast).
Arrange tomatoes on plate and lightly mist with olive oil.
Add salt and pepper.
Sprinkle cheese on top and top with basil.