Basil, Tomato & Mozzarella Cheese
Rita1652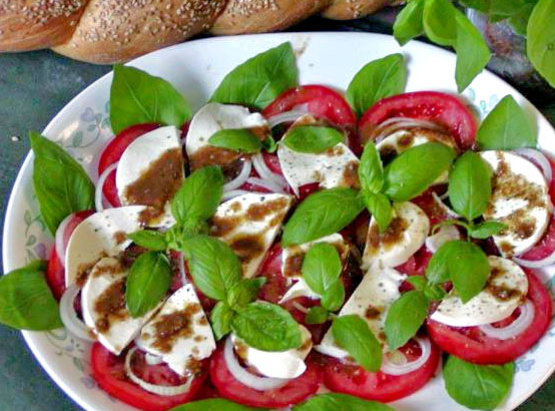 Nothing like home grown TOMATOES and BASIL! A refreshing summer salad!

Awsome!!! I have made something similar...but this has become my all time favorite!! The only thing I did different was that I added a pinch of sugar to the dressing and I coarsely cut the basil and sprinkled it over the dish. The anchovy is a must...you don't really taste it, but it blends in so nicely. I will do this recipe again and again
Whisk together dressing ingredients.
Set aside.
Layer on a platter the tomatoes,cheese, and basil.
Pour dressing over the salad and serve.