Basil-Parmesan Pasta Salad

Directions
Cook and drain pasta, add oil, garlic, onion and spices and while the pasta is hot.
Allow to cool for a few minutes and add herbs, cheese and mayo.
Salt and pepper to taste.
Can be served cold or room temperature.
Reviews
Most Helpful
Loved it! I think this recipe is definitely as good as your ingredients. I made it with a parmesan from the jar. Next time I will use freshly grated as the recipe says. I used LARGE pinches of the herbs, we like things flavorful, and I added chopped tomato and black olives. Thought about Red Pepper but passed on it, though may try another time. Thanks for a great recipe that would go with a large variety of Summer Fare. This will become a Tried and True at my house!
My husband absolutely LOVED this pasta salad. I used 16 oz. of Rotini pasta and added a little extra mayo because of the extra pasta. Other than that, I followed the recipe exactly. Thanks for posting!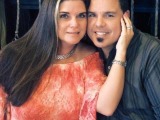 This was good, but a little bland for me. The color even looked bland; might try again and add some chopped tomato, red peppers, green onions, etc to add a little more color and flavor.