Rita1652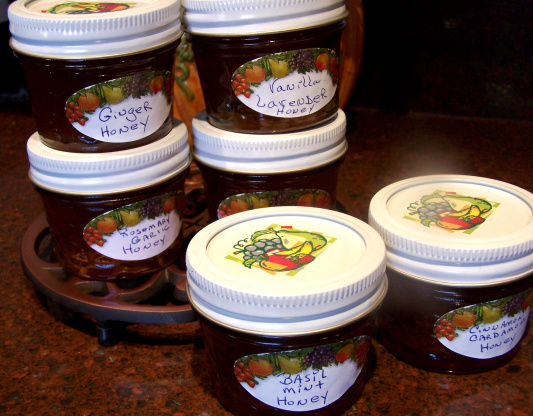 You can make straight mint or straight basil. Great for pot stickers, spring rolls or add to a dressing for a fruit salad.

I had this exact recipe when I was in Provence served over a poached pear - so simple but so good
Place honey and mint in a double boiler with water in bottom. Bring water to a boil, and bring honey to 185°F and keep at 185°F for 10 minutes.
Remove from heat and let stand 10 minutes. Strain while still warm.
Place in sterilized jars and cap.
Label and decorate the jar as needed.