Boomette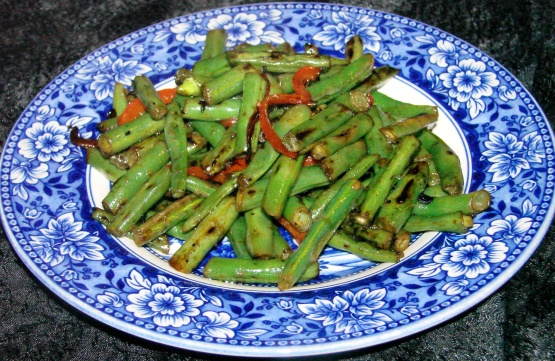 These have a nice lemon flavor with a hint of sweetness. A good quality frozen bean can be used, but please use fresh basil!
I love the lemon taste. It's wonderful. I had to omit the fresh basil cause it was 8 pm, too dark outside to go out to pick up fresh basil because of the spiders LOL It was yummy without it but I'll try with it next time. The honey gave just the right touch of sweetness. I used red bell pepper. Thanks Paula :) Made for I recommend tag game
In a large skillet heat the oil over medium-high heat until hot.
Add the garlic and saute and saute 30 seconds.
Add beans and yellow pepper; saute 3 to 5 minutes or until beans are crisp-tender.
Add the basil, honey, lemon zest, salt and pepper; saute 30 seconds.
Add the lemon juice and saute another 30 seconds.
Serve immediately.