Basil Lemon Brined Grilled Chicken
WiGal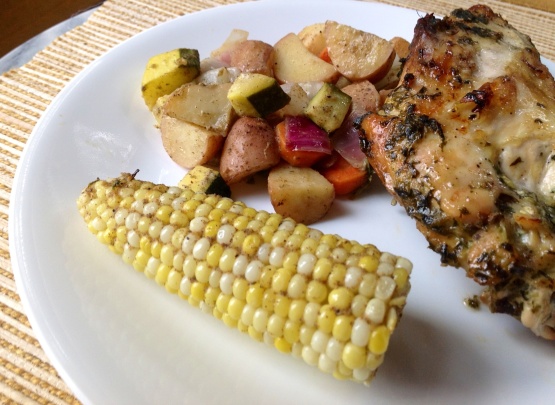 This is a recipe for grilled chicken breasts that have been brined in fresh basil and lemon for unbeatable flavor. Time does not include marinating.
Prepare an ice water bath for the basil.
Bring a small saucepan of water to boil over medium high heat; wilt basil leaves, drain, and plunge basil into ice water bath, then drain.
Puree blanched basil, salt, lemon zest, pepper and water in a mini food processor or blender until smooth.
Combine chicken with puree in a large resealable plastic bag and allow to marinate several hours or up to overnight.
Grill chicken over indirect heat for 20 to 25 minutes or until an internal temperature of 165 degrees F with grill cover on.
Open grill lid and grill chicken, skin side down, over direct heat to crisp skin and give it some char, 1 or 2 minutes.
Loosely tent chicken with aluminum foil and let rest several minutes before serving.