ImPat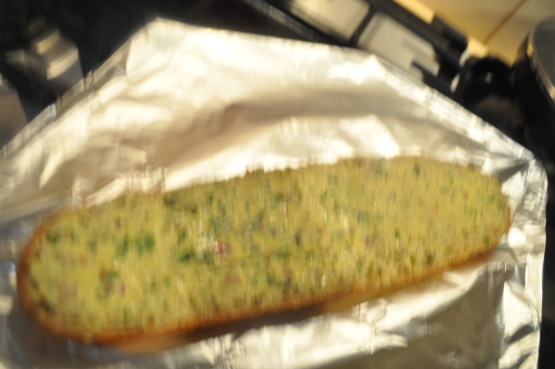 Cooking time is chilling time. Herb butters are a nifty way to spice up any meal. I like herbed butters as a quick easy way to flavor frozen or canned veggies. Just add a dab of herbed butter and heat up the veggies. You can substitute margarine for the butter. If you choose to use dried herbs instead of fresh use 1 1/2 times the amount called for.

Top Review by ImPat
A lovely fresh herbed butter (I used fresh parsley and sweet basil from the garden) though didn't add the hot sauce or paprika (otherwise may have had problems with the DM eating) - from a half mix I got just over 1/2 cup (so thing serving size needs to be upped to 1 cup) and I spread some over half a wholegrain baguette and put under the grill/broiler for about 10 minutes to crispt up, delicious as a side to recipe #181365 and recipe #54006
Let butter soften to room temperature.
Beat in other ingredients.
Pack butter into molds or crocks or form balls with a melon baller.
Chill for at least 3 hours before serving.
Can be stored for upto 1 month in the refrigerator or 3 months in the freezer.