Debi9400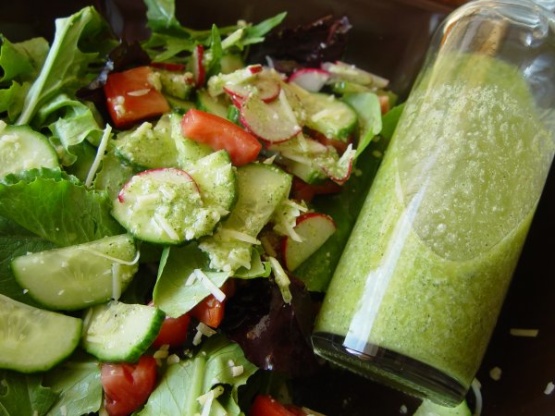 This simple dressing is great over fresh tomatoes, and makes a wonderful marinade for chicken and shrimp. Another light vinegar can substitute the champagne vinegar.

I'm not sure if our basil just wasn't fresh enough or what it was but this turned out quite bland which I didn't expect from the ingrediants. Maybe lemon juice would give it a bit more zip? It was good just not what I expected. I'll be making it again and playing around a bit with it.
In a blender, combine the basil, vinegar, and Parmesan cheese until the basil is pureed.
With the motor running, pour the oil through the opening and blend until smooth. Season with salt and pepper to taste, pour into a small bowl, and set aside.
Whisk before using.