Basil & Garlic Pork Burgers
flower7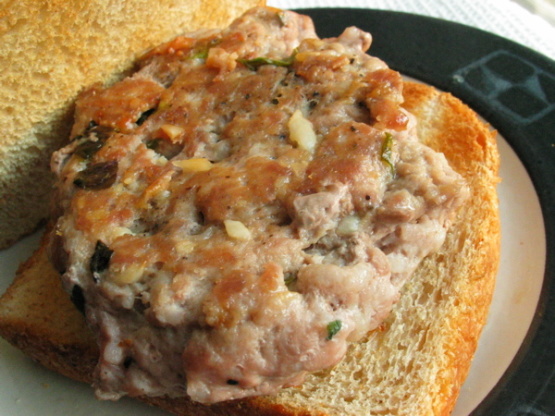 Summertime is burger time for us - here's an alternative to the usual beef or poultry burger. From the food blog The Hungry Mouse.

Delicious! I needed 1/2 lb of pork for another recipe and could only get it in 1 lb packages so I went looking for a recipe to use the other 1/2 lb and found this one. I made the 1/4 recipe into two patties not one. Served as a sandwich on toasted wheat bread, it was delicious with no condiments, but after eating half I decided to try topping with recipe #380791 which was also tasty. Thanks for the recipe!
Combine all ingredients except oil and shape into four patties.
Heat oil in a large skillet. Brown patties over medium heat until you get a nice crust on each side, then lower heat and continue cooking until patties are cooked through, 10 to 15 minutes.