I take this vegetarian/vegan dish to BBQs and I have to guard it to make sure the omnivores don't scoff the lot before the non-meaters are fed. I usually multiply this several times over as it is so more-ish.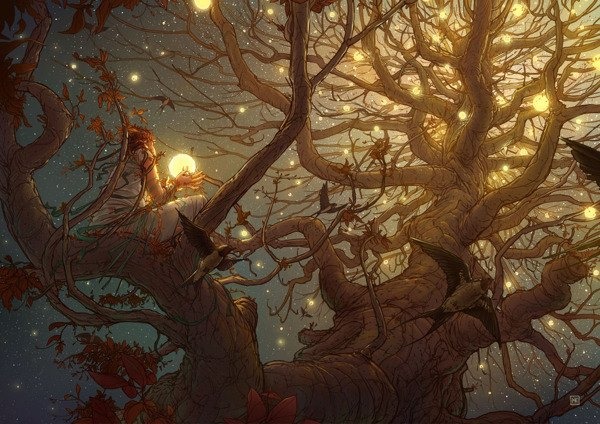 Top Review by Yogi8
I ate the whole batch myself! (okay, it took me 2 days) Great fried rice. I especially like the addition of chilies. I used brown rice and omitted the green beans, only because I didn't have any. The flavors were "just right" I didn't even have to add any extra soy sauce!! Usually I do.
In a wok or skillet, heat oil until hot but not smoking.
Add garlic and chilis and fry until garlic is light brown.
Add mushrooms and onions and stir quickly.
Add cooked rice; stir thoroughly.
add long beans, peppers, and soy and stir thoroughly.
At the very end, stir in basil leaves and immediately turn into a serving bowl.