-Sylvie-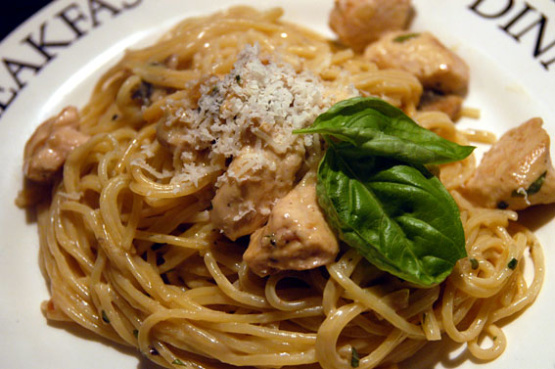 This is the easiest and one of the most impressive chicken dishes I make. Serve with grated parmesan at the table.

Top Review by yooper
Inez, you've gone and done it again! This is a tremendous dish, the sauce is so creamy and the basil flavor really stands out! I followed the recipe exactly and wouldn't change a thing! This one will be made often by me!
Saute chicken, onions, and mushrooms in oil for 4 minutes.
In lg saucepan, melt butter; stir in flour until smooth.
Add chicken broth, boullion and cream.
Stir in basil and pepper.
Bring to a boil; cook and stir for 2 minutes.
Combine with the chicken mixture.
Serve over fettuccini.