ImPat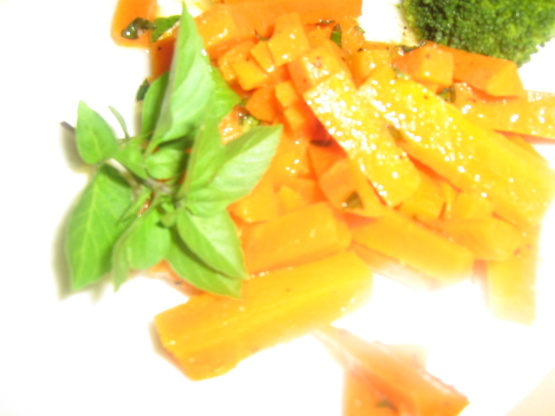 A simple side dish from Better Homes and Gardens Calorie Counter's Cookbook. I haven't tried this one yet but plan to soon.

Top Review by ImPat
I scaled this back to 1 serve for me (I steamed the carrots for 10 minutes in the steamer) I had melted the butter and stirred in fresh sliciely sweet basil and then just before serving gave it a quick 10 second (750W microwave) to intensify the flavour and stirred the carrott into it and it was delcious with the fish, baked potatoe and steamed veg. Thank you lazyme.
Slice carrots.
Simmer, covered, in salted water until tender, about 10 to 15 minutes; drain.
Combine remaining ingredients; toss with carrots.