CandyTX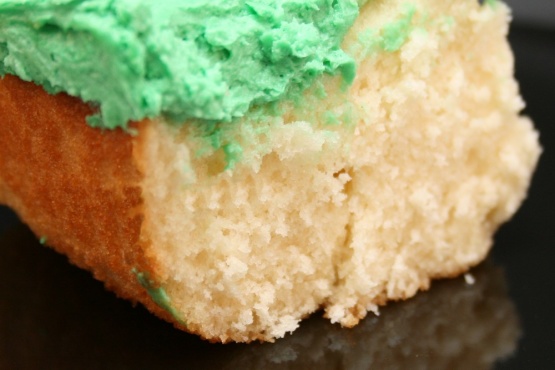 Found on http://baking.about.com
While this wasn't really what I expected it to be, it was still very good! I used skim milk and all purpose flour. The recipe was easy to put together and cooking time was right on (25 minutes). I thought it would be a little more moist, however after topping it with lots of icing, it was fabulous!
Preheat oven to 350°F Grease and flour 2 9-inch cake pans.
In bowl, combine flour, baking powder, and salt with a wire whisk.
Cream butter and sugar until light and fluffy. Beat in eggs, one at a time.
Add vanilla and mix until completely combines. Slowly add flour alternately with milk. At end of addition batter should be smooth. Divide between 2 pans.
Bake for 20 to 25 minutes. Cool 5 minutes in pan, then invert onto a rack and cool completely before frosting.
For a 9 x 13 pan - Baked at 350 degrees F. for 30 to 38 minutes.