Prep 15 mins
Cook 20 mins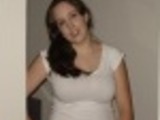 Found on http://baking.about.com
Directions
Preheat oven to 350°F Grease and flour 2 9-inch cake pans.
In bowl, combine flour, baking powder, and salt with a wire whisk.
Cream butter and sugar until light and fluffy. Beat in eggs, one at a time.
Add vanilla and mix until completely combines. Slowly add flour alternately with milk. At end of addition batter should be smooth. Divide between 2 pans.
Bake for 20 to 25 minutes. Cool 5 minutes in pan, then invert onto a rack and cool completely before frosting.
For a 9 x 13 pan - Baked at 350 degrees F. for 30 to 38 minutes.
Most Helpful
While this wasn't really what I expected it to be, it was still very good! I used skim milk and all purpose flour. The recipe was easy to put together and cooking time was right on (25 minutes). I thought it would be a little more moist, however after topping it with lots of icing, it was fabulous!
this is a very sturdy cake, good for frosting, i used all purpose flour and skim milk. mine came out rather dry so i think this might be good for an ice cream cake or a cake that needs to absorb liquid to become moist. maybe a sweet fruit glaze would suit this cake well. great all purpose cake!

It doesn't get much more basic or simple than this. This is the perfect cake to start off with when you want to let your imagination run free. I topped the cake with tons of chocolate frosting and then added about a cup of crushed sugared pecans. The cake is a modest participant when you want to go wild with the frostings and fillings, but is the true star of the show. This recipe will give you a firm and delicious "basic" cake. Thanks for posting.