A very easy and quick dressing to put together. Fresh lemon juice is wonderful but bottled could also be used. Adapted from a website with many idea's for keeping life simple.
Directions
In a small glass bowl whisk together lemon juice, honey, and shallots.
Still whisking, slowly add the oil in a thin stream.
Whisk constantly until the dressing is emulsified and season with salt and pepper.
Reviews
Most Helpful
Add my praises to the rest. I made 1/2 the amount as it's just for me and I'm more than pleased with the dressing. Very simple to make up and will be delicious on any salad. I'm thinking of using it to marinate some fish in the next day or two. Should be yummy there too.

So, this is a tad bit embarrassing... I went to make this recipe and realized I didn't have any lemons but had plenty of limes. I decided to try it with the lime juice and if it didn't turn out well, I would not review the recipe. It actually turned out really well and we loved it! It would be equally wonderful with the lemon, I am sure. We loved the combination of flavors and I appreciated the ease of preparation. I made half of the recipe and still have lots leftover. Thank you!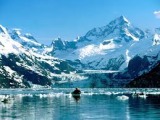 Just what I was looking for! I did not have any shallots, so I made the dressing without. I also preferred a bit more honey for added sweetness. This was fantastic over an arugula salad with glazed walnuts, pears and blueberries. It was very refreshing. Thanks!