My mother's recipe--eat on its own or pour over canned peaches or guavas or, my fave, bread pudding. If you are really grossed out by the possibility of flecks of egg white in your custard, you can either pass it through a fine-mesh sieve or substitute four yolks for the two whole eggs.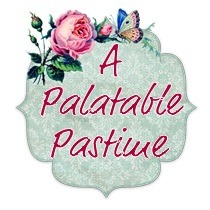 Just a comment in response to previous comments- this *is* custard. Custard is milk thickened with eggs. The cooking method doesn't matter- it can be baked or cooked on a stovetop. The consistency doesn't matter- custard can be thick and creamy or thin and pourable (like the custard "creme anglaise"). It doesn't matter if it is cooked in a bain marie or not. Thickeners such as cornstarch are often added to custards as in recipes for pastry cream (such as go in eclairs). The *eggs* are what sets custards apart, and any good chef knows that, as a chef is supposed to know 100 ways to cook an egg, one for every pleat in the chef's hat. This *may* or *may not* be an outstanding recipe, but one thing is for sure: it's a custard recipe. But don't take my word for it. Look it up.
Have eggs ready in a bowl, and set aside where it will be within reach.
Using a whisk, combine milk, sugar and cornstarch in a medium saucepan over medium heat on stovetop. Allow milk to scald (heat to the point when tiny bubbles form around edges of pan). Whisk occasionally to prevent cornstarch from clumping on bottom edges of pan.
Remove milk mixture from heat, preferably to a burner that's turned off.
Mix about 2 tablespoons of scalded milk mixture into eggs using whisk, then introduce eggs into milk mixture in a slow stream, whisking milk mixture constantly.
Immediately return pan to heat and whisk gently until custard thickens, another two or three minutes. Do not allow to boil. (If you find that you have egg white strands in custard, feel free to pass it through a fine-mesh sieve into a different bowl now.)
Remove pan from heat and stir in vanilla.