HisPixie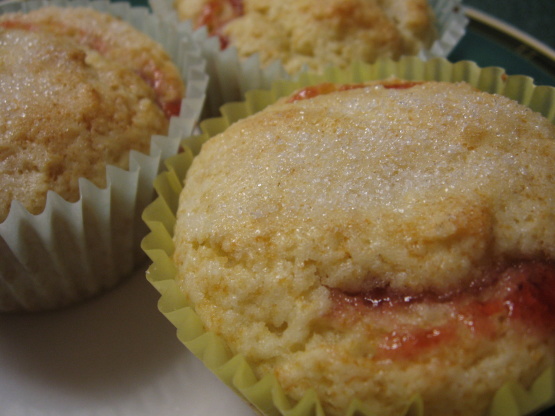 Easy, simple muffins that you can add your own flavor to.
The basic recipe is wonderful. My Husband does not drink Milk. I substituted milk with unsweetened Almond milk, because the batter is too thick for my liking I used 1/2 cup Almond Milk. Normally when using Almond Milk you have to use less. I also added cinnamon to the dry ingredients and 1 tsp of vanilla to the wet ingredients. Instead of sugar I used Xylitol. I added low sugar jam to each muffin. Top of muffin with cinnamon and Xylitol mixture. The muffin is very moist and very Yummy.
Stir together first 4 ingredients in a large bowl; make a well in center of mixture.
Stir together egg, milk, and oil until blended. Add to dry ingredients, stirring just until moistened. Spoon batter into lightly greased muffin pans, filling two-thirds full.
Bake at 400° for 18 to 20 minutes. Remove from pans immediately.