DeeVaFoodie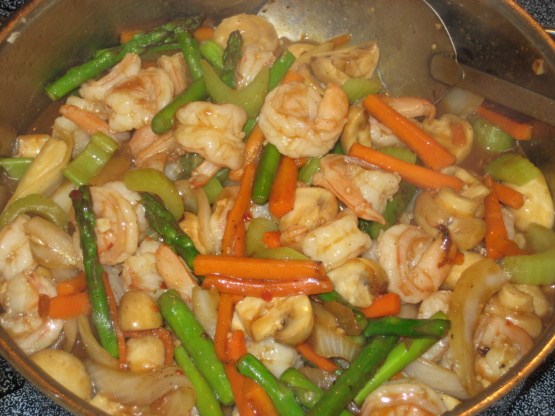 This is a good basic sauce. Feel free to add ,perhaps a little lime juice, a pinch of cilantro, some peanut butter? Have fun!

I didn't need to add a thing to this. It's very good!! I used the dry sherry and made the sauce for a chicken stir-fry with celery, carrots, snow peas, zucchini, water chestnuts, and radishes. We really loved the taste of this sauce! Thanks Sharon, another keeper!
Combine all ingredients except cornstarch in a small bowl or a 2 to 4 cup liquid measuring cup.
Place the cornstarch in a separate small bowl, and whisk in the mixture from step 1.
Just before mixing in to vegetables and/or meat, whisk the mixture one more time.
Add about 2/3 of the way through stir frying.
Enjoy!