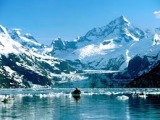 Another recipe from Ingrid Hoffman's Latin kitchen. She keeps this in her fridge to always be ready to add a little something extra to recipes such as: chicken, beef, pork, potatoes, beans and lentils. You can also use it as a base for soups. It will keep for up to a week in an airtight container in your refrigerator - or you can freeze it in an ice cube tray and use the cubes like bouillon! *For a spicy sofrito, add a chopped jalapeno!
Directions
Melt the butter or heat the oil in a saucepan on medium heat. Add the remaining ingredients and cook, stirring often, until the onion is soft and golden and the tomato is broken down and pasty. This should take about 10 minutes. Transfer to a bowl and set aside to cool.
Reviews
Most Helpful
An easy to prepare condiment that you can enjoy with several dishes togheter.<br/>I love cilantro and I love the addtion of it. I can recommend his sauce for all onion and cilatro lovers!<br/>Made for Culinary Quest 2014.

This was a really great (and versatile) recipe, and we enjoyed trying it on a variety of dishes. My favorite was spooning this over our plain potatoes, which gave them a bit of a South American touch. The great thing about this recipe is, you can add your own touches to go with whatever you are making for dinner. It would be great with a little garlic added, or maybe a pinch of red pepper flakes or chipotle powder for extra kick, or whatever you wanted to do. But even as is, it's great. Thanks, LifeIsGood. Made for Photo tag game.

This was very good. Simple to make. Enjoyed the flavors.
Thank You for recipe.
Made for ZWT7~Emerald City Shakers