Bone Man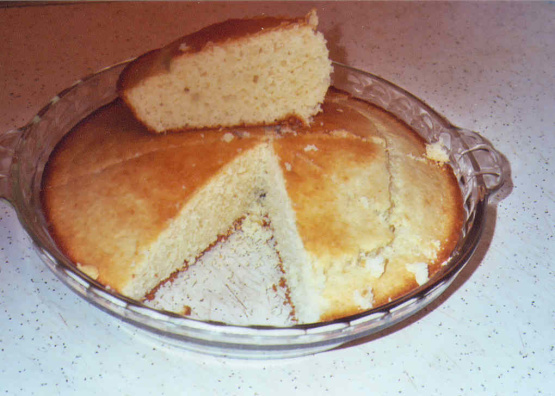 I have to laugh when people rave about my "moist, great-tasting cornbread". The recipe is on the back of the Quaker Corn Meal box and that's where this recipe comes from. It works perfectly every time. I did cut back just a hair on the sugar. The recipe here is a double one because I can't seem to make enough of it to satisfy everyone, so don't be afraid to halve it.
Pre-heat the oven to 400 degree F.
Mix together all ingredients.
Spray a 13" x 17" half-sheet pan with Pam. (or use two 9" x 13" casserole dishes). Pour in the blended ingredients.
Bake for 25-30 minutes until golden brown on top.
Serve hot with butter.